the company
Terra Mia Group has been created by Elvire Steemans and Erik Heemeryck.
Both have a lifetime experience in the extraordinary world of construction.
Their mission is to guarantee an optimal experience for the end user.

With passion and experience they offer an extensive package of selected products related to construction.
They are surrounded by competent collaborators, each expert in his field.

With pleasure they will answer or advice you in any field.
Elvire Steemans

info@terramia.be
+32 475 24 73 07

Agent/advisor mainly for "Royal Mosa tiles" from the Netherlands
Advice for prestigious projects
A.Z. Sint-Jan Brugge
Ghelamco Stadion Gent
Hilton Brugge
A.Z. Sint Jan campus Serruys - Oostende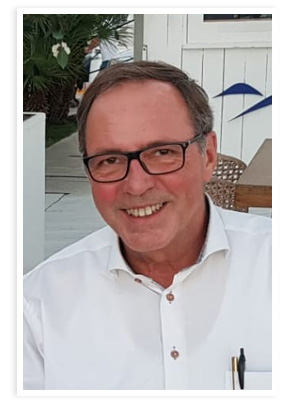 Erik Heemeryck

info@terramia.be
+32 499 52 52 53

Distributor/ Entrepreneur
Born in the founders nest www.alheembouw.be.
On his life path among the top 60 employees and 9 showrooms to Paris.
1000 m2 floortiles daily
Prestigious realizations such as hotel Vayamundo – Ostend 15.000m2, hospital in Tournai, 15.000 m2
Private villa 1400 m2 in St.Tropez, Golf de Beauvallon, villa in Jordan 2000 m2
In 2016 he decided to do it in a different way.
In 2020 the decision is made with Elvire Steemans to differentiate and create Terra Mia Group!
Both would like to give more explanation during a first contact.